By, Robert Davies
No matter what your plans are this summer, there are plenty of upcoming movies to keep you entertained. This summer will feature the release of superhero blockbusters, sci-fi thrillers, and smaller independent films. There is certainly something for everyone. Some of these movies will be rolling out this weekend, so you will be able to relax and enjoy them as soon as you are done with finals. Starting on May 5, the next addition to the Marvel Cinematic Universe, "Guardians of the Galaxy: Volume 2," kicks off the summer blockbuster season. The gang is back for an out-of-this-world adventure, and will feature some new members. Kurt Russell will join the cast, playing an important role that will not be spoiled here.
On May 19, audiences will have the chance to see "Alien: Covenant," the latest addition to Ridley Scott's "Alien" franchise. This time around, the protagonists are a space crew that discovers a seemingly utopian planet, only to encounter a vicious alien creature that will stop at nothing to kill them. With Ridley Scott at the helm, this film should manage to contribute something more to the franchise than just rehashed action and special effects, which are far from alien to audiences by now.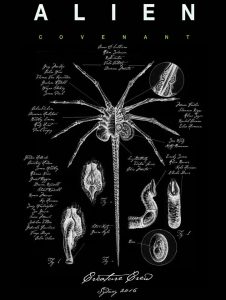 Another anticipated release this summer is "Pirates of the Caribbean: Dead Men tell no Tales." Captain Jack Sparrow is back for another swashbuckling adventure, and will have to face the brutally undead Capitan Salazar, who (surprise, surprise) wants revenge for something Jack did to him long ago. Will Turner will make a return in this movie, as will his now-grown son, who appeared in an after-credits scene of "At World's End." The result should be an adventure to die for.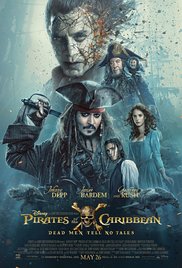 Wonder Woman will kick down the door for the month of June. Gal Gadot returns to her role of the Amazonian warrior, who was introduced to the DC Extended Universe in 2016's "Batman vs. Superman." This is the first live-action theatrical film with Wonder Woman as the lead character, and the first female superhero film since "Elektra" in 2005. This wonderful film is somewhat of a prequel to BvS, and focuses on Wonder Woman's upbringing in Themyscira and eventual sojourn into the mortal world, where she fights in WWI alongside a pilot who crash-landed on her island, portrayed by Chris Pine.
Another installment to the MCU is being made this summer: "Spider-Man: Homecoming." Tom Holland will reprise his role as the titular superhero who was introduced in last year's "Captain America: Civil War." Peter Parker will have to learn how to manage being a superhero and a regular teenager. It will be an action-packed, lighthearted addition to the ever-growing web of Marvel superheroes.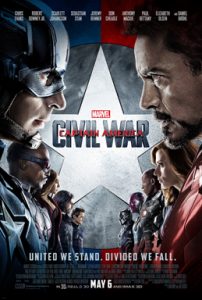 In addition to these high-profile blockbusters, several comedies and animated films are making their way into theaters this summer. "Baywatch," a theatrical adaptation of the '90s TV series, will likely end up being a mindless, overly raunchy action-comedy. "Despicable Me 3" will pick up where the franchise left off, and will find Gru meeting his twin brother, Dru. Pixar fans will also be delighted to see "Cars 3," which is shaping up to redeem the "Cars" series after "Cars 2" fell flat. "The Emoji Movie," which no one asked for, will also hit theaters this summer, and audiences can see their favorite emojis come to life. Other movies coming out this summer include "Transformers: The Last Knight," "Dunkirk," a Christopher Nolan film about WWII; "War for the Planet of the Apes," and "Annabelle: Creation."